The year-end fundraising season is right around the corner — and that means your advancement department is gearing up for one of the biggest giving seasons of the year. But it's also a big season for enrollment. As the higher ed marketer, you must prioritize and accommodate the website change requests these two vital teams are bound to make of you.
The "EOY" season is that magical time when your advancement department — along with every other development team across the nonprofit world — ramp up their operations to take advantage of the biggest philanthropic season of the year.
This high-energy, high-output season for your development team will bring more change requests and work orders for your staff to fulfill than probably any other time of the year.
Why Year-End Fundraising Is A Big Deal
Before you get exhausted by the constant requests and revisions they want you to make on your school's website, you need to see things from their perspective.
Year-end fundraising is a really big deal. Just to give you an idea…
31% of annual giving in 2014 occurred in the

month of December

, and

12% of annual giving that year happened within the

last three days

of 2014.
Think about that…
An entire third of your colleagues' productive output this year will happen in a mere 31 days — and much of that will only come in within the last 3 days.
So when your inbox is inundated with website change requests from the advancement department, it's coming from a good place… and with good reason.
But since you're not a typical nonprofit organization, there are some website change requests you should ignore… or just do differently.
Things You Should NOT Do
Do not create a donation popup box… until the last three days of December.
All the advice your development team hears about year-end fundraising website optimization tells them to go for the ask immediately.
They're urged by fundraising experts to implement conversion strategies like donation popup boxes or lightboxes.
While this is great advice for the typical nonprofit, donation light boxes compete with the primary objective of your website: Enrollment.
Since many students are preparing for their next academic step in December, you cannot afford to distract website users with fundraising message when they're mainly looking for answers about their academic journey.
The Last Three Days
However, the last three days of December are crucial for fundraising — and more than likely, the visits to your site from prospective students will go down on these final days of the year.
So implement the request donation lightbox during the last three days of the year to pull in every annual fund gift possible.
(For good ideas on donation lightboxes, check out this great article.)
Do not make your home page a giving page.
Another rule of thumb for end of year fundraising is that the nonprofit's homepage must be converted into what's essentially a giving page during the final month.
If you take a look at these nonprofit home pages in December, they're just a big ask.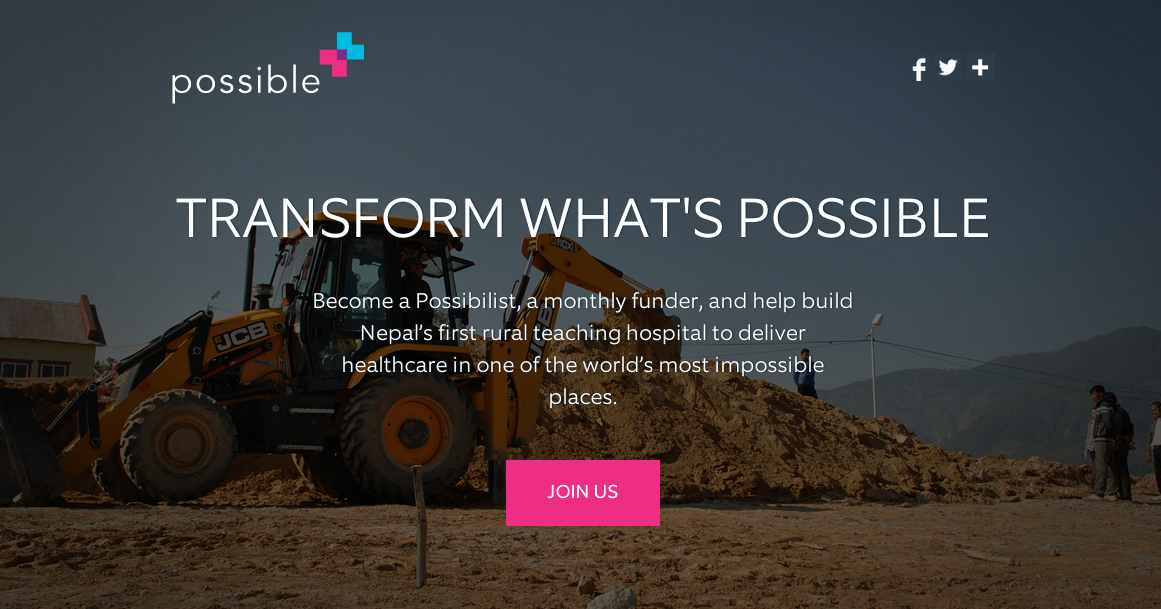 And that's okay because the main question on their visitors' minds in December is "How do I give?"
But that's not the No. 1 question on your higher education website visitor's mind.
Most of your visitors are coming to get information on your school to see if they will enroll. So making your homepage a giving page will confuse and keep them from getting the answers they're looking for.
Working Together
Those are the main things you should NOT do as a higher ed marketer when it comes to end of the year fundraising.
Yes, the year-end fundraising season is really important.
But it cannot supersede the priority of enrolling new students for three big reasons:
Enrolling a student brings in a much greater financial benefit than an annual fund gift.

Enrolling a student brings in a longer-lasting financial benefit. According to the experts at

Nonprofit Hub

, 7 out of 10 donors only give once — but most of your students will be enrolled for four years or more.

Enrolling a student expands the potential donor base for your school.
It's important to work with your development team this year to bring in that critical third of contributed revenue. But you need to know what works for you as a higher ed school and what is simply for other nonprofits.
In a couple weeks, I'll come back with Part 2, where I'll show you some of the website changes you should be making to boost your development department's year-end efforts.
For more insights and help on higher ed digital marketing, contact us today!
The call is free and there's no obligation.
---
Market More. Spend Less.
Set yourself free from your shrinking marketing budget with my popular ebook Marketing on a Shoestring Budget! This ebook is jammed with practical ways to produce high-quality marketing on the cheap.
Inside, I'll show you proven marketing tactics like…
How to leverage low-cost technologies to reach your target market,

How to craft a content marketing strategy on a bare-bones budget,

The number one thing your website needs to do,

The key to getting free, organic traffic to your website, and more.
No hype. No pie in the sky. Just real solutions for getting the job done with the budget you've got.
Featured Image by Rawpixel.com via Adobe Stock
Anxious Man Image by pathdoc via Adobe Stock